by Global Witness, Oct 11, 2022 in Blog
---
COP stands for 'Conference of the Parties', which is a generic phrase in International Relations-speak meaning a committee created after an international treaty is signed, tasked with making decisions about how that treaty is implemented.

There are all kinds of COPs for various international agreements, from chemical weapons to combating desertification. But the term COP has come to be associated with the meetings of one particular committee: that created after the signing of the United Nations Framework Convention on Climate Change (UNFCCC).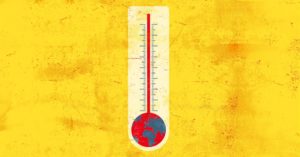 154 countries signed the UNFCCC in June 1992, agreeing to combat harmful human impacts on the climate. Since then, COP meetings have been held (almost) annually to discuss how exactly that should be achieved, and monitor what progress has been made. Each COP is usually referred to by its number in the series, e.g. COP26 was the 26th COP meeting.

Each year a different country becomes the COP president, in charge of organising and running that year's meeting. Usually this means that the host city moves each year, too. Any new agreements which are made at COP tend to be named after the host city, e.g. the 2015 Paris Agreement or the 2021 Glasgow Climate Pact.

Who is involved in COP?
…